We use affiliate links and may receive a small commission on purchases which helps us to keep this blog running.
Read more about us.
The Petzl Nao Plus is a new headlamp which is able to adapt its light according to the environment which makes it a great headlamp if you need to see far but at the same be able to read e.g. a map at night. You can also set the levels of the lamp manually and adjust the levels via the Petzl software on your PC according to your needs. Moreover, you can also adapt the light with your smartphone via bluetooth. The review below is about the previous model of the Petzl Nao Plus. Beside the bluetooth functionality the new Petzl Nao Plus also features more Lumen (750 Lumen) than the old model.

Features
The Petzl Nao weights 187 grams, is rechargable via USB and brightness is adjustable. The Petzl Nao is water resistant (IP X4), comfortable to wear, programmable via the Petzl Nao Software and battery can last up to 8 hours.
$150.99
$184.95
in stock
20 new from $150.99
as of 17.08.2019 06:38
Amazon
Free shipping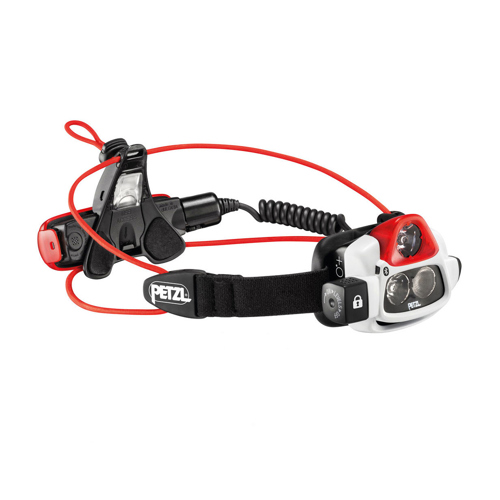 Sunnysports.com